We are involved in a number of environmental projects, some of which are shown below:
Summer Litter Pick up 2018
Volunteers turned up at Wicor Recreation Ground on a sunny June evening and set about clearing the litter from the area. A very productive evening with lots of thanks from passers by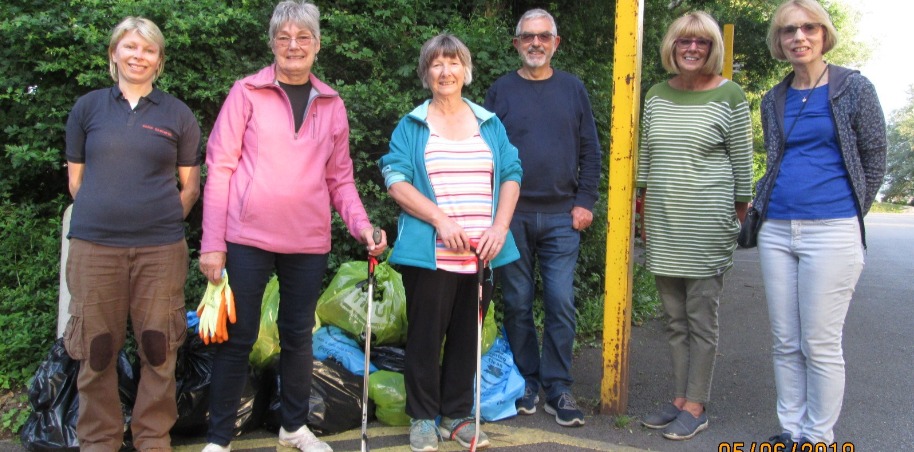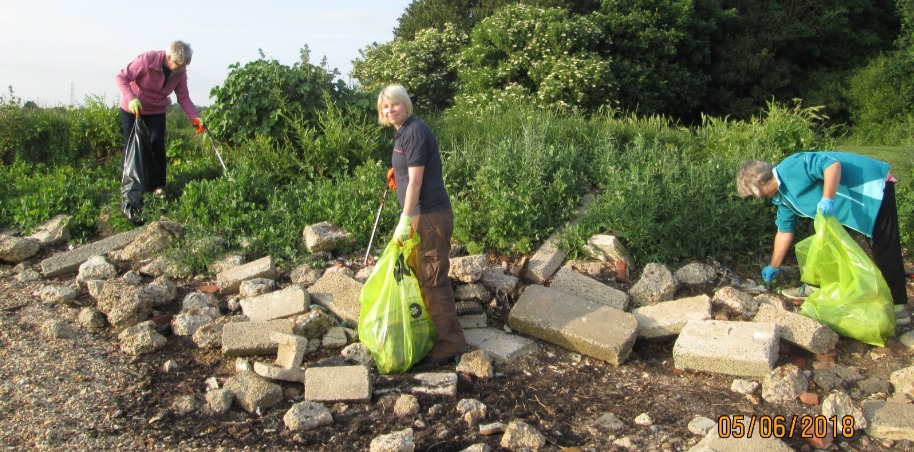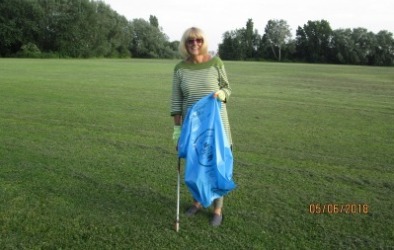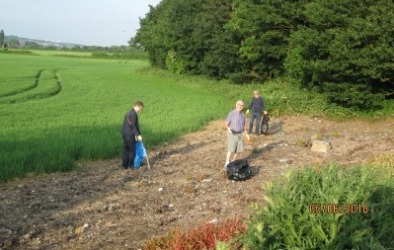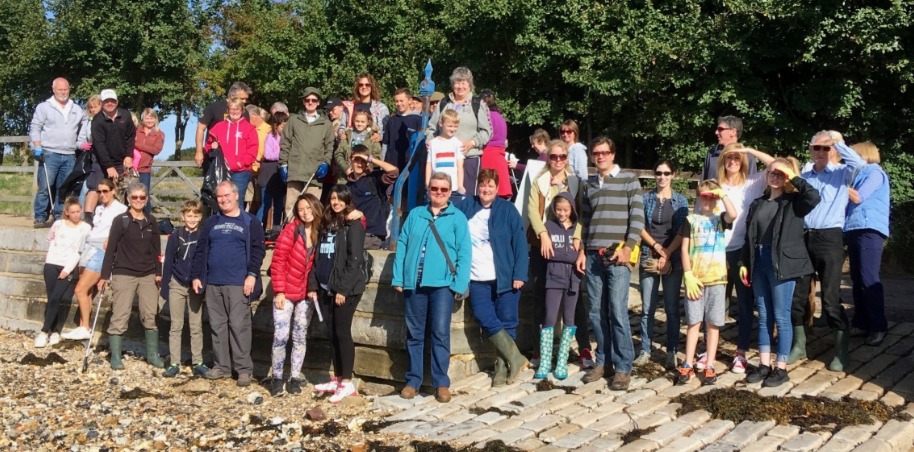 Everything including the Kitchen Sink!
The expression 'everything but the kitchen sink' proved untrue when one was found on the foreshore during the Portchester Civic Society's Beach Clean event on Saturday 15th September.
Nearly one hundred volunteers turned up at the bottom of Hospital Lane to take part, with some arriving from as far afield as Swindon, Oxford, Farnborough and London. The Society has participated in the Marine Conservation Society's annual survey of the state of Britain's beaches for over 15 years, where we survey a one hundred metre section of beach, recording every individual piece of litter.
Thanks to everyone who took part and did such a good job whilst enjoying the sunshine.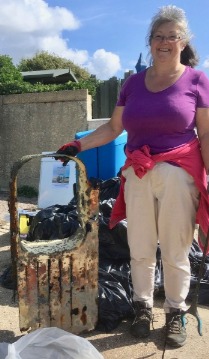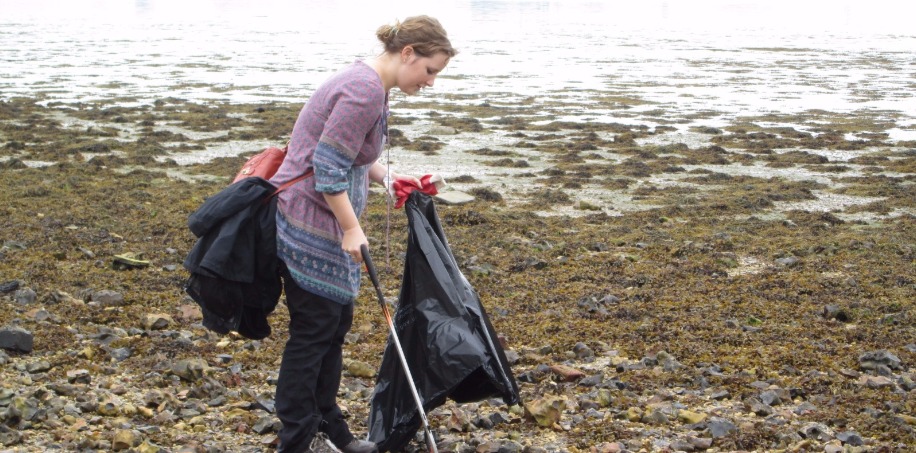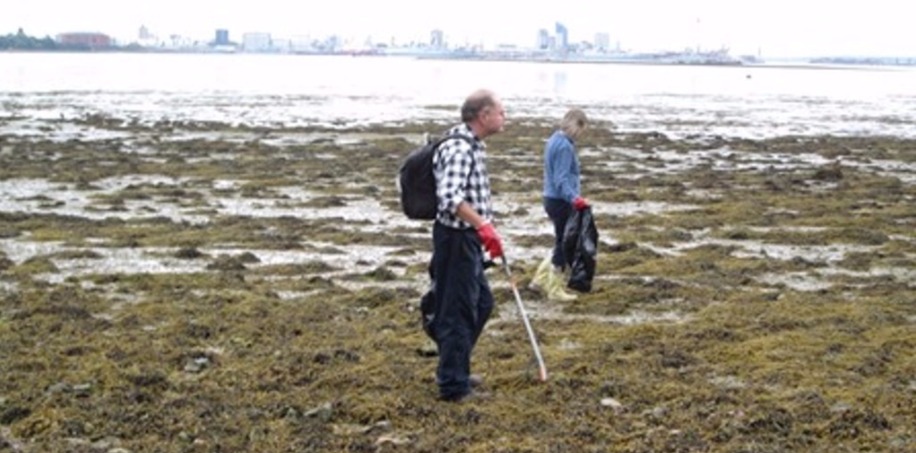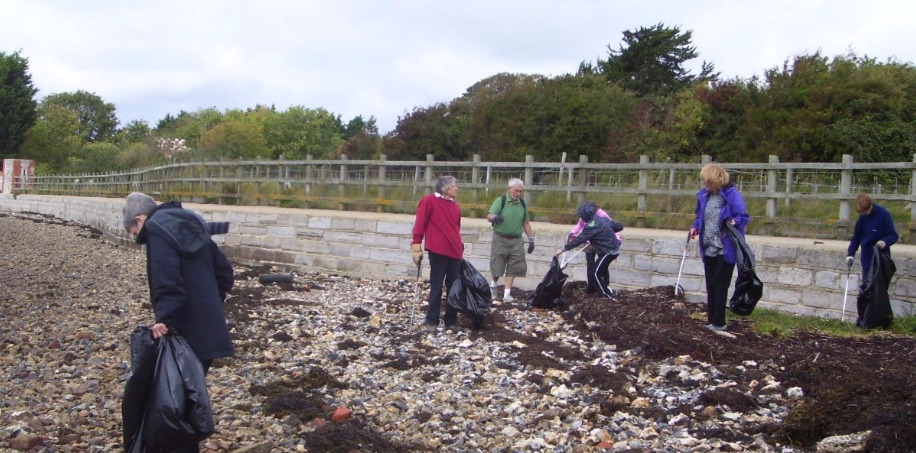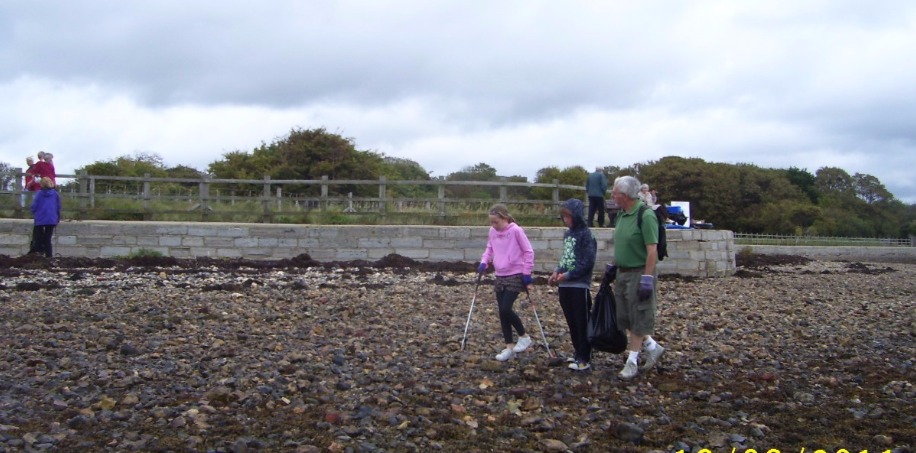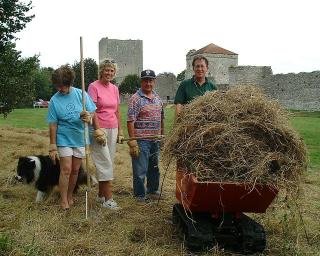 Society members clear mown grass from the Western field, at Portchester Castle.
Three flower beds at Portchester Parish Hall were tidied and re-planted by society members. There were generous donations from the public amounting to one hundred pounds in cash and a donation of seven hundred and fifty daffodil bulbs.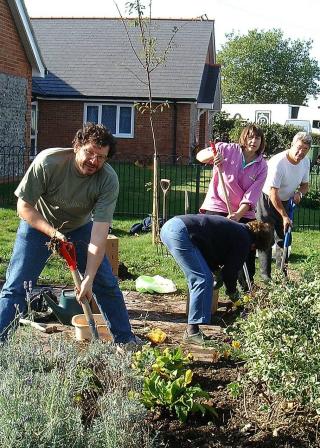 The Society adopted a nine acre site south of Birdwood Grove. Thanks to the management regime of the past four years - that is, flailing the fields and removing the cuttings - about three dozen orchids have sprung up. They are common spotted (see inset) and early purple orchids. Of the plants we have planted, the Ox-eye Daisies, Viper's Bugloss, Muskmallow, Lesser Knapweed, Birdsfoot Trefoil and Tufted Vetch are all flourishing. We have also planted fifty oak whips, chestnut whips and Wayfarer trees which have all taken.